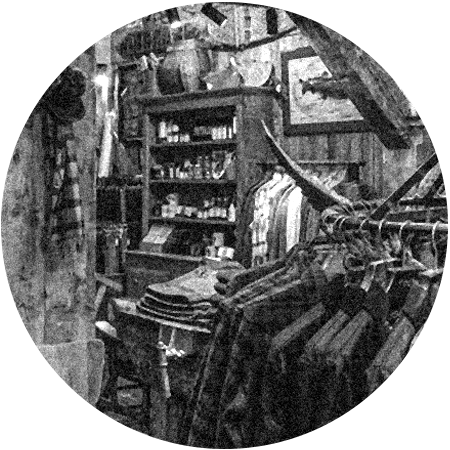 - 1897 -
The Great Klondike Gold Rush was on and this brought with it thousands of people searching for the precious metal. Fortune hunters make their way to Seattle to head further North, but where would they get their equipment and clothing for the journey? C. C. Filson was well equipped to deal with the demand and armed with experience, a strong work ethic and his reputation of honesty, he was more than ready to stake his claim to fame.
‍
Filson opens C. C. Filson's Pioneer Alaska Clothing and Blanket Manufacturers. They specialise in goods to kit out the masses heading towards the Klondike Gold Rush. Filson designs his goods for the worst conditions and following a diary entry by Hume Nisbet, the harrowing experiences in the Yukon were revealed: "Try to recall your sensations on the coldest night you have ever known: try to intensify the most bitter ice blast that has ever pierced your marrow by a thousandfold; even then you will not be able to realize spring in the Chilkoot Canyon, far less midwinter on the Klondike."
‍
With ownership of his own mill, he's able to manufacture Mackinaw Wool clothing and blankets, knit goods as well as selling boots, shoes, moccasins and sleeping bags. He designs all items for the frigid conditions of the North and keeps in close contact with his customers meaning he can improve goods to meet requirements of his customer base. The Gold Rush brings in regular customers who depend on Filson for their clothing which isn't about choice, it's about survival.