Slim Fit Nudie Jeans
Slim Nudie Jeans combine a slim and stylish fit with a comfortable feel. These jeans are made from stretch denim, to allow for ease of movement without compromising on the style of a slim silhouette. Slim Nudie Jeans are the go-to for those who prefer a fashionable twist to their classic denims.
lean dean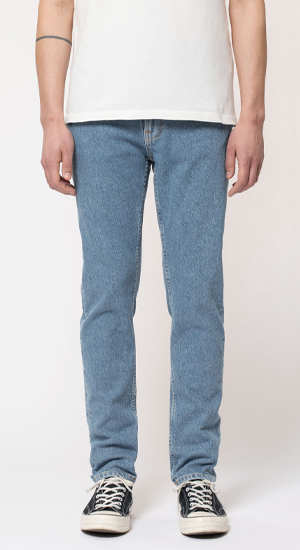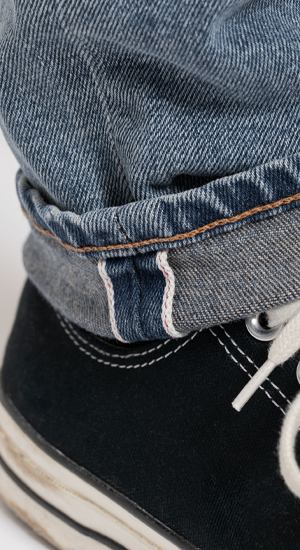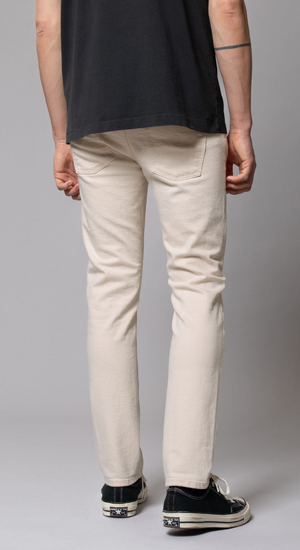 Lean Dean is a slim-fitting style of jeans which has a comfortable mid-waist rise and a zip fly. Lean Dean fits close to the seat and thigh for a tailored silhouette and is made from stretch denim for the ultimate in comfort and ease of movement. Lean Dean tapers all the way from thigh to ankle to a slim leg opening, giving a stylish 'carrot' or cone shape and following the contour of the leg. The bottom of the Lean Dean is narrow enough for a comfortable fit without catching on the heel, but will comfortably fit over a boot.
GRIM TIM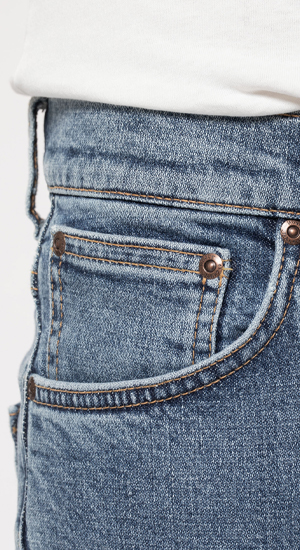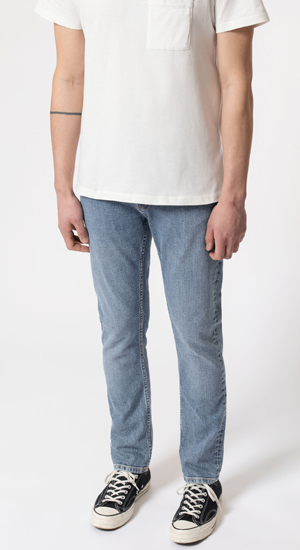 Grim Tim is a straight-leg slim-fitting style of jean, which offers a modern twist on a classic style. Grim Tim has a comfortable mid-waist rise and an authentic button fly. Made with stretch denim, Grim Tim fits closely to the seat and thigh, giving it a sharp and tailored look but still allowing some room for movement and relaxed comfort. The shape of the leg of Grim Tim follows a straight cut from the hip all the way down to the ankle, giving this style of jean an edgy yet familiar and well-loved feel.
THIN FINN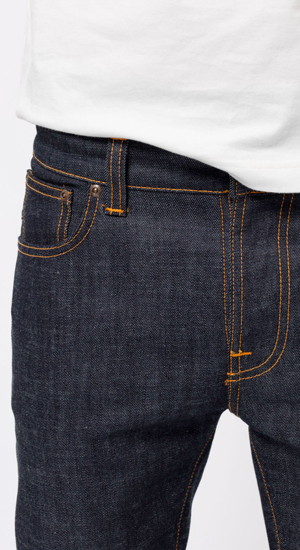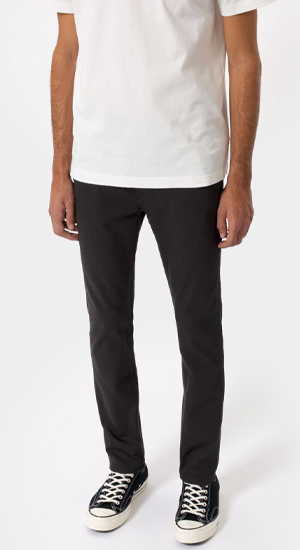 Thin Finn is one of Nudie Jeans' earlier styles that has always maintained its popularity. This style of slim-fitting jean features a straight leg for a classic silhouette. Thin Finn fits closely to the seat and the thighs but with a little extra room, giving an air of tailored style but without compromising on comfort. Thin Finn is made from stretch denim for ultimate wearability and freedom of movement, and it has a relaxed mid-waist rise and zip fly. Thin Finn's lowered back yoke means that the back pockets fit low, giving this style an element of casual nonchalance.
View all nudie jeans